Protection From Unwanted Debris and Algae
Preserving pools by keeping contaminants and UV rays out of your pool, reducing the need for chemical application upon start up.
Are you planning on closing your pool for the winter? If the answer is yes then it is vital to cover with a high- quality durable cover. A cheap cover will deteriorate quickly and may only last two to three years.
At Outside Design, we have a great selection of winter pool covers for inground pools of any shape or size. They are strong and made to last.
Our safety covers come in two types; mesh and solid.
Mesh covers keep out debris, but will not block out all sunlight. However, they do have some degree of sun protection to help prevent algae growth. They may not seem strong, but they are deceptively strong.
Solid covers are designed to stand up to heavy snow and winter debris. Unlike mesh covers, they block out all sunlight. Because the cover is solid, snow and rain will not pass through, and a pump may be needed to remove excess water.
Both types of safety covers are built to keep children and animals from falling into the pool water.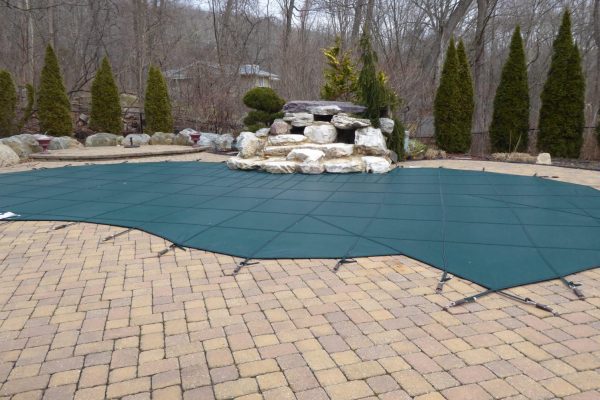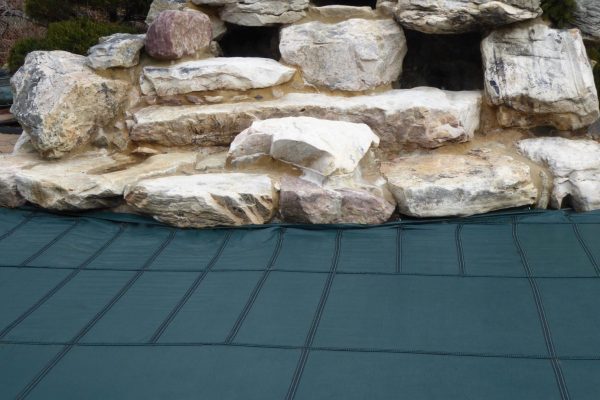 They will transform your backyard into an outdoor living space paradise. Every stone is meticulously placed. every corner is planned and executed professionally and precisely.
Outside Design Custom Pools did a superior job with constructing our new pool to the expectations they promised us. I am super super happy and love my new backyard. Thank you!
All I can say is everyone at Outside Design are simply the best! From start to completion they were so professional and reliable. My pool is complete and my dream has come true.
Get A Free Quote Today!
Looking for the best pool cover on the market today?